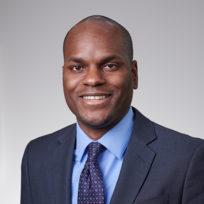 Abel Travis
Vice President, Fundamental Underwriters
Abel Travis serves as vice president of Fundamental Underwriters. In this role, Travis leverages his deep technical background in underwriting, product development and product management across multiple commercial and specialty lines of business to lead the Fundamental team as well as the strategic innovation efforts for the organization.
Prior to joining AF Group, Travis was assistant vice president and head of commercial lines product management for Hanover Insurance Group. During his career, he has developed an impressive background in research, strategy, product development and underwriting with other major insurance carriers nationwide, including Chubb Insurance Group, Travelers Insurance Corporation and the Hartford Financial Services.
Travis earned an M.B.A. from Long Island University (Brookville, NY) and a B.A. in Finance from Clarkson University (Potsdam, NY). He is the recipient of a number of professional achievement awards, including the 40 Under Forty award from the Worcester Business Journal.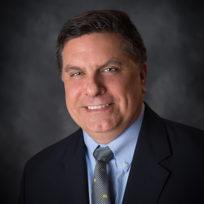 Rob Westburg
Managing Director
Having nearly 30 years' experience in multiple lines of business, including 25 in the transportation sector, Rob delivers leadership and strategic direction to AF Group's multiline development efforts. He previously served as president of Starpoint General Agency, Inc., a privately held wholesale general agency. Prior to that, Rob held various positions at American International Group for 15 years, where he served as vice president of transportation during his latter years there.
Rob holds a bachelor's degree in business from the University of Richmond and his MBA from West Chester University. He also holds a CPCU designation.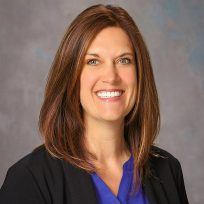 Jackie Corey
Director, Multiline Strategy & Operations
Since coming to AF Group in August 2016, Jackie has assisted in building and implementing the diversification strategy, which ultimately led to the launch of Fundamental Underwriters. She currently oversees Fundamental Underwriters' Multiline Strategy and Operations teams.
Jackie has more than 20 years of experience in the insurance industry with several lines of business. She has spent most of her career in commercial lines underwriting, customer service and operations. Jackie has led multiple teams focused on delivering exceptional customer experience while building account growth and maximizing retention.
Jackie holds the Chartered Property Casualty Underwriter (CPCU), Associate in Commercial Underwriting (AU) and Certified Insurance Counselor (CIC) designations and graduated with a bachelor's degree in marketing from Michigan State University. In 2018, she was awarded AF Group's Pinnacle Award.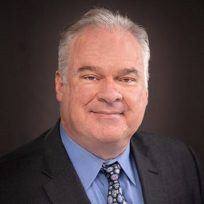 Dan O'Brien
Manager, Loss Control
Dan began his tenure at AF Group as a senior loss control consultant with Third Coast Underwriters in 2016. Two and a half years later, he transitioned to the same role with Fundamental Underwriters and was promoted to the manager of Loss Control in early 2020. In this role, Dan supervises all risk mitigation efforts and develops customized service plans for policyholders.
Dan has 26 years of experience working in commercial insurance, including 13 years dedicated specifically to trucking. He also spent five years as a risk manager responsible for managing DOT and OSHA compliance for a large warehousing and transportation company.
Dan graduated with a bachelor's degree in applied science from Texas Tech University and currently holds the Certified Insurance Counselor (CIC) designation.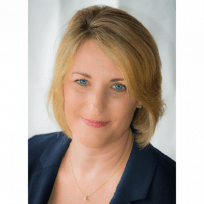 Jennifer Piper
Claims Manager
Jennifer joined the Fundamental Underwriters' team in 2018 as a senior claims representative. In her current role as claims manager, Jennifer analyzes and investigates various types of claims, as well as negotiates settlements with attorneys, injured individuals and other third parties.
Jennifer has more than 20 years of experience in claims consulting. Throughout her tenure in the industry, she has specialized in claims for multiple insurance lines, provided excellent customer service, executed efficient litigation strategies and accurately managed customer reimbursements.
Jennifer has a Bachelor of Arts in political science from the Lycoming College and a paralegal certificate from the Mainline Paralegal Institute. In addition, she holds adjuster licenses in 20 states and the Associate in Claims (AIC) and Casualty Claim Law Associate from American Educational Institute, Inc. designations.