Commercial Trucking
Mid-Size Commercial Trucking Risks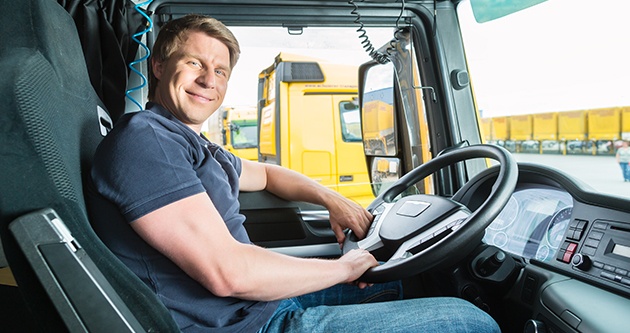 Our appetite is mid-size commercial trucking accounts that possess the cultural and technological characteristics to avoid poor performance. The Fundamental Underwriters' individual underwriting model exists to improve the performance of these accounts.
Our team of expert underwriters has more than 80 years of combined experience servicing standard commercial trucking risks.
We write primary commercial auto liability and physical damage coverage for various public and private commercial trucking fleets.
Key highlights include:
State availability (subject to change): AL, AR, AZ, CO, CA, DE, GA, IA, ID, IL, IN, MO, MS, MT, ND, NE, NJ, OH, OK, OR, PA, SD, TN, TX, UT, VA, WA and WV
Primary auto liability limits: $1,000,000 CSL (higher limits may be available)
Physical damage coverage (per unit and per location coverage) with supplemental towing coverage available
Structure: Guaranteed cost (small deductibles for physical damage)
Coverage forms: MCCF, ISO based
A.M. Best Rating: "A" (Excellent) XII
Targeted fleet sizes: 50 to 300 power units (larger fleets will be considered)
Radius: No restrictions
Target commodities: Many commodities considered, subject to underwriting acceptability
Download our appetite guide to learn more
Commercial Auto Liability Large Deductible
We off auto liability deductibles ranging from $50,000 to $1,000,000.
TARGET
Risks that have a sophisticated risk management program
Minimum fleet size of 150 power units
DETAILS
Auto liability deductibles apply on a per-occurrence basis
The policy is written on a composite rate basis
Two allocated loss adjustment expenses (ALAE) options offered:

Eroding (Form ACA 00 41 02 21)

Includes ALAE within the deductible
Policyholders reimburse expense/defense costs upfront in addition to any indemnity payments made

Non-Eroding (Form ACA 00 42 02 21)

ALAE is handled in the same way as a guaranteed cost policy
Form only includes amounts FUW pays as damages (indemnity payments) within the deductible
ALAE amounts FUW covers are payable by FUW and do not fall within the deductible

Flexible collateral options are available – cash collateral trust or letter of credit (step-up options are available for both)
Loss payment fund is collected at inception – typically set at two times of the expected monthly paid loss/expense billings
Paid losses/expenses

Billed and collected monthly – policyholder is provided a monthly report showing the number of payments made during the month from the loss payment fund
Reimbursed by the policyholder which replenish the loss payment fund – surplus lines taxes, surcharges and fees are billed at inception

Claim fees and services are bundled (TPA cannot be used)
Loss control services are included – a dedicated loss control consultant will be assigned
Similar submission requirements as our guaranteed cost option